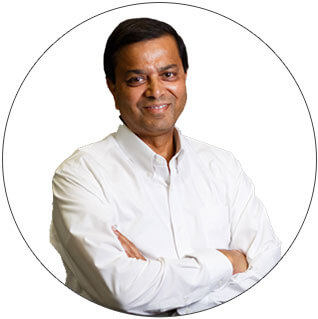 Digital marketing is one of the fastest growing career opportunities all over world. As a result, there is a big demand for trained digital marketers to help companies worldwide execute digital marketing at a reasonable cost.
Digital Marketing School of America (dmioa.com) is designed to be a launching pad for a successful career in digital marketing. The curriculum, training, and internship are based on over seven years of the founder, Ajay Prasad's, experience in identifying over 100 right candidates and providing appropriate training to transform a fresh college graduate into a successful digital marketer.
DMIOA has partnered with a successful digital marketing agency in California. This agency employs over 50 digital marketers in India and the US. All of their present and future employees are trained using the curriculum and on-project training outlined in DMIOA program.
DMIOA is designed to
Provide the highest digital marketing training.
Provide on project work to make practical use of theoretical learning.
Internship experience of using training for real businesses.
Provide placement in US or India based companies. Anyone with good spoken English ability could work directly for a US business remotely from India.
Digital marketing does not require any previous experience. An above average common sense aptitude with good English writing skill is all that is required for success. It does not matter if you graduated with an Arts, Commerce, or Science degree! Even engineers can do the course and find a great niche because programming knowledge is always sought after.